Nemax grab. An innovation is born.
Lighter and faster in production
For all investments we know, ROI must be assured. In addition to the economic positive aspect, the quality and long service life is also crucial. Siethom and Nemag guarantee a reliable service program here. We service clients in complete GCC area.
With the grab line we show maximum effectiveness, comparable to other clamshell grabs. Time is money, to load and unload a shorter time is a big advantage. With this product we guarantee the perfect choice in combination of quality, time and cost.
Faster. Lighter. Stronger.
Nemax, an innovation product line.
Siethom goal is to find the perfect product for each application. We managed to create a grab that will increase your productivity by at least 10%. It will also substantially lower your energy costs and carbon footprint, increase work safety and significantly decrease your maintenance costs. This type of grab is a new generation of four-rope grabs. The nemaX is about 15% lighter than any comparable clamshell grab on the market with a deadweight efficiency of only 25-28%. That means that you can grab more bulk material per cycle, increasing your productivity. The Nemax is also the fastest grab on the market, the optimized closing mechanism enables a 20% shorter closing time.
Kuwait National Petrolium
We have the nemaX grab in operation and Nemag has succeeded in developing a kind of ideal grab.
Vale
Innovative product solutions, perfect support and quality.
Quatar Steel
Perfect innovative: light, high volume, fast and easy to control and maintain.
Bahrain Steel
The grab that will increase your productivity and good support.
Abu Dhabi Port
We appreciate the good and informative communication with Nemag and Siethom.
This type of grab will increase your productivity and the costs of maintenance will be really low in comparison to competitors.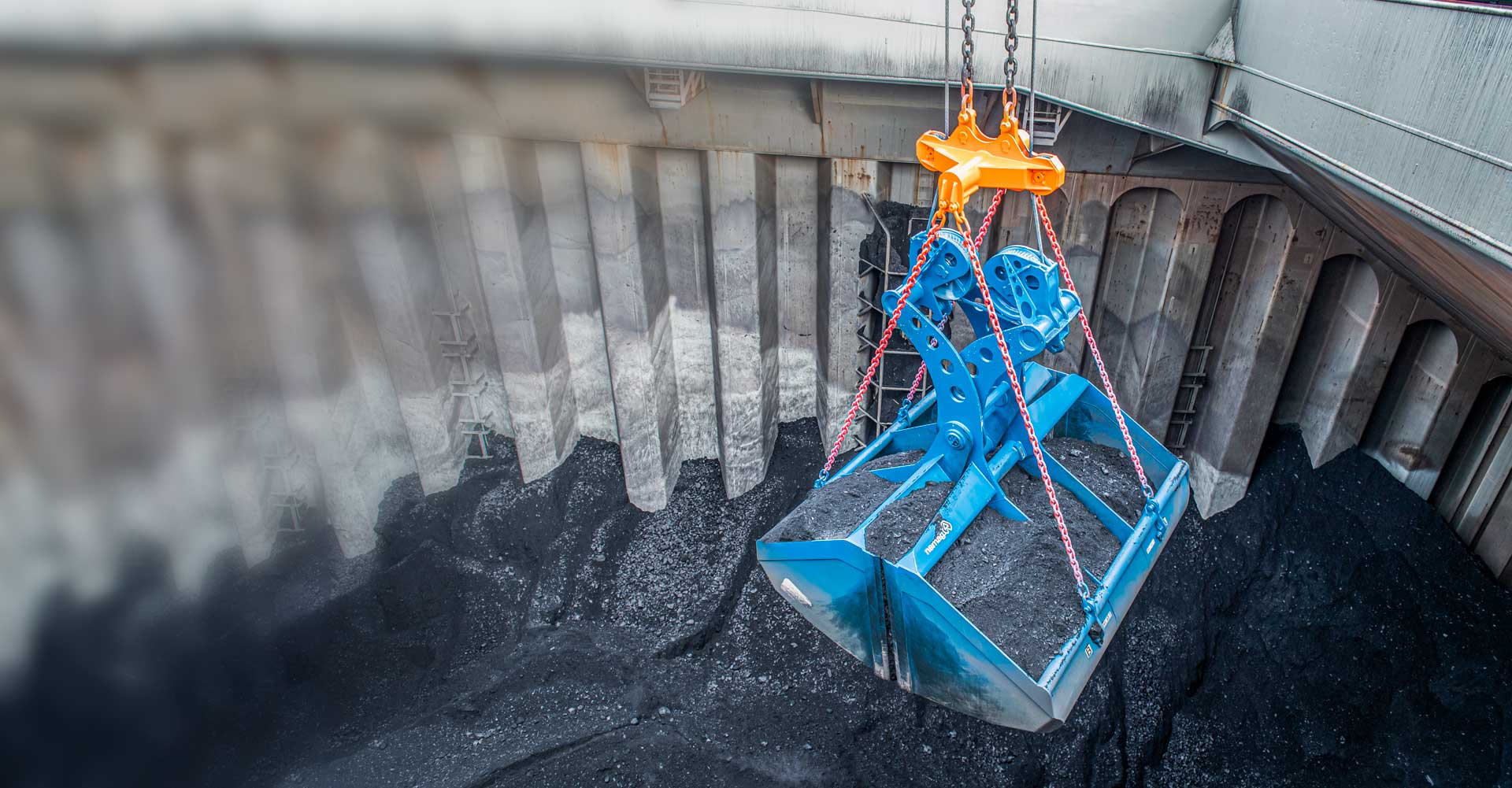 Please find here our product catalogue: